Mackensie Murphy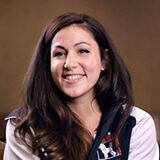 Mackensie Murphy is a second-generation pet stylist, following in her mother's footsteps and becoming the very first second generation GroomTeam USA. In 2005, Mackensie started her own grooming career at the young age of 18. Mackensie began her competition career in early 2011 and has been awarded multiple Best in Show awards, Best All Around Groomer awards and is a five-time winner of the prestigious Liz Paul Memorial Best Scissored Poodle Award. Mackensie consistently stayed among the top three competitors and earned herself a position on GroomTeam USA in 2012 which she has sustained up to this current year.
Ashley LaVonne Pacini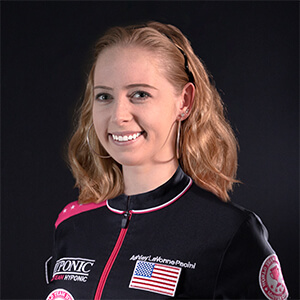 Ashley LaVonne Pacini, owner of Ashley's Barks n' Bubbles in Port St Lucie, FL, has been in the grooming industry since the age of 14 as both a bather and a groomer. She graduated from Merryfield School of Pet Grooming, and became the youngest Nationally Certified Master Groomer with the NDGAA only 3 months later. Ashley is the winner of numerous grooming competition awards, including a Best in Show, winning 1st Place with a Kerry Blue Terrier at Hyponic IGC in South Korea, moving from Entry to Open Division's Top 15 in 2019, placed in the GroomTeam USA Top 10 in 2020 and was nominated for Barkleigh Honors "Up and Coming Groomer of the Year" award in 2018. She is currently on the World Team for Hyponic Americas.
Victor Rosado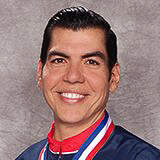 With 26 years of experience in professional grooming and conformation, Victor Rosado is a NCMG with NDGAA, ICMG, and is a certifier with IPG, as well as a Grooming Contest Judge and a Licensed All Breeds Conformation Judge for FCPR/FCI. As a competitive groomer, Victor Rosado is a multiple Best All Around and Best in Show winner, and one of the top groomers on GroomTeam USA. Victor is a member of American Spaniel Club, an AKC Breeder of Merit, and an exhibitor of American Cocker Spaniels for 20 years with multiple Best in Show and Best in Specialty Shows wins. Victor is also an Oster Ambassador in Latin America and owner of Davis Puerto Rico.
Kelsey Ann Sexton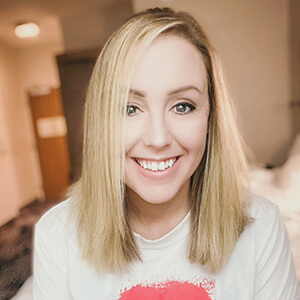 Kelsey Ann Sexton is an award winning Nationally Certified Groomer with almost two decades of Professional Pet Grooming experience. She owns an award winning salon outside of Nashville, TN that focuses on customer relationships for routine grooming services. She's also a member of Foxy Roxy Supply Company's Pro Team. Kelsey was nominated for Barkleigh Honors Speaker of the Year in 2022 and has a passion for continued education in the Pet Grooming Industry.
Arisa Thomas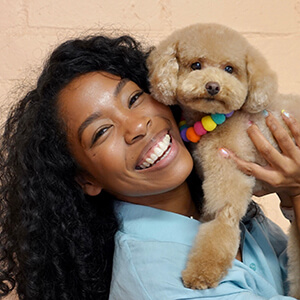 Los Angeles-based dog groomer and social media influencer, Arisa Thomas is the go-to styling expert for turning dogs into cute and cuddly bears. She started her grooming career in 2010 in hopes of following in her mother's footsteps. Together they opened Blue Pooch, along with her sister. The women-powered trio quickly became popular for their Japanese-inspired pet trims. With a following of well over 300k followers on TikTok and Instagram, Arisa is making her mark as a "modern day" dog groomer by inspiring, entertaining, and educating dog groomers, pet parents, and pet-obsessed fans!
Sue Watson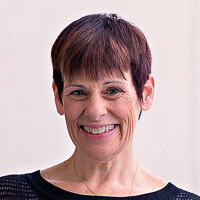 Sue, CMG, and third-generation pet stylist, began working with dogs over 39 years ago. She owns a mobile grooming business, Best All Around Groomer, serving the Chicago area. She was the winner of the Wahl 2003 Groomer of the Year Award at Westminster Dog Show and the Cardinal Crystal Grooming Achievement Awards for American Groomer of the Year in 2002-2004, and nominated two-time nominee for the Cardinal Grooming Contest Judge of the Year award. Since she began competing in 1995, Sue has received Best in Shows and Best All Around Groomer awards. She has been a member of the 2000 - 2005 Groom Team USA teams and is a representative of the Wahl Clipper Corporation.
Olga Zabelinskaya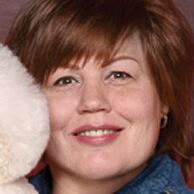 Olga is a Certified Master Groomer and owns two grooming salons, Elite Pet Spa & Boutique in Madison, NJ and Grooming Gallery in Morris Plains, NJ. She has multiple BIS and Best All-Around Groomer wins as well as two prestigious Winners Circle Champion titles. Olga is 2009 and 2010 American Groomer of the Year by Cardinal Pet, and was awarded the Lynne Carver Memorial Award as Best All Around Stylist 2009. Olga was born in Russia where she had a Master Degree in Engineering and finished law school. Olga was a GroomTeam USA member 2008-2012 and won the Silver medal in Belgium, 2011 as a part of the traveling team. Olga co-hosts many pet fundraising events.