Diane Betelak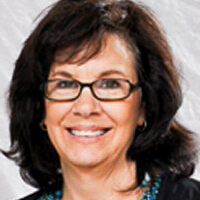 Diane Betelak is a Nationally Certified Master Groomer and has owned Heads and Tails Professional Dog Grooming, Inc. in Liverpool, NY since 1982. Diane groomed competitively in the U.S. and abroad and has multiple "Best in Shows" and "Best All-Around Groomer" wins. She qualified for the "GroomTeam USA" traveling team in 1996 and went to Milan, Italy where she won "Best in Show" with her Standard Poodle. Officially retired from active competition Diane is an International Grooming Consultant for The Andis Company. She has been a speaker and has judged all major grooming shows throughout the U.S. and Canada. Diane is also a certifier for N.D.G.A.A.
Rachel Colant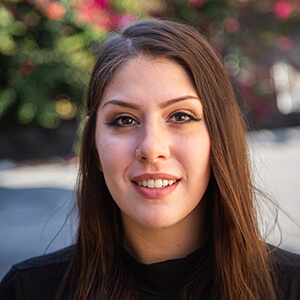 Rachel Colant is an award-winning, second-generation dog groomer with over eleven years of experience. She put her stamp on the grooming industry as the go-to drop coat specialist and has become known for the cutest Yorkies in all the land. Her passion for education has led her to the coveted position of lead groomer at Jess Rona Grooming in Los Angeles where she oversees competition-level grooming on every dog, every day. Her ultimate goal is to continue to elevate the industry through education and her signature gentle grooming techniques.
Dr. Cliff Faver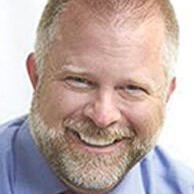 Dr. Cliff Faver, a 1987 graduate of CSU, is the founder/owner of Animal Health Services in Cave Creek, Arizona. He is the US distributor for Iv San Bernard products. He uses the two businesses as a means of merging the grooming and veterinary professions to pursue his life's passion of healing and helping pets. Dr. Faver is an international speaker and teaches the ISB Pet Aesthetician Certification program. He is a member of AVMA, AAHA, AZVMA, a sponsor for the CPPGA, a Board member for the Burbank Kennel Club, and previously served on the Novartis Lead Committee, Hill's International Global Veterinary Board, and is still active in a Veterinary Management Group.
Valerie Partynski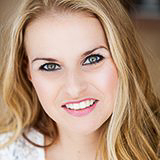 Valerie, a second generation groomer, has been grooming professionally since 2001. At the age of 17, she enrolled at the Great Lakes Grooming Academy to get formal training from award-winning groomers, Meggan and Jeanne Mulcahy. She eventually became an instructor there. Valerie was ranked as one of the top 20 groomers in the country in 2013 and received a Barkleigh Honors nomination for "Up and Coming Groomer of the Year". She has worked with AKC show handlers learning show cuts on Poodles, and handstripping on Lakeland Terriers and Wire-haired Dachshunds. She continues her education by attending multiple grooming shows a year.
Agnieszka "Aga" Pluta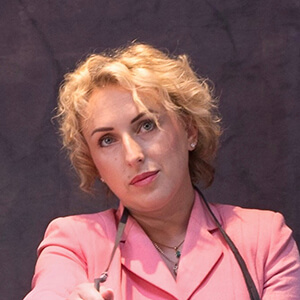 Born and raised in Poland, Aga developed a passion for cynology from a very young age. She pursued this passion by obtaining a master degree in cynology where she studied the genetics and behavior of various dog breeds. As a prominent Shih Tzu breeder in the international dog show community, she has showcased her dogs across Europe and the United States. In 2012, she and her business partner noticed a gap in the market for high-quality, natural based dog grooming products and decided to create their own brand. As a product developer, Aga has participated in many grooming seminars and workshops across Europe showcasing her products and problem-solving grooming solutions.
Allison Sebastian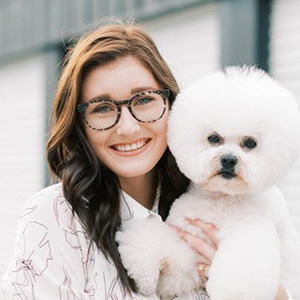 Allison Brooks Sebastian is a National Certified Groomer. Despite her career beginning just four years ago, she has been nominated for multiple Barkleigh awards and has won multiple grooming competitions. Under the age of 25, she is a salon owner and social media educator who uses her platform to share grooming education and awareness across the industry.
Nick Sklar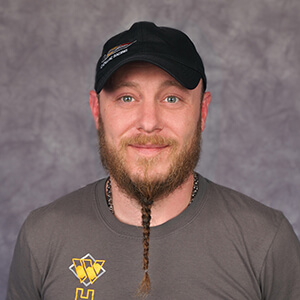 GM of Sales and Operations at Whitman's Sharpening, Nick Sklar was raised at the sharpening wheel. With more than twenty years' experience working with grooming equipment and the people who use it, Nick is an expert in proper equipment selection and care. He has done extensive research with top scissor companies and assisted with product design for several brands including Chris Christensen and Whitman's products.
Corina Stammworthy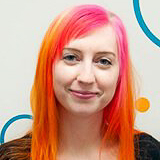 Corina stumbled into the dog grooming industry by chance, but has brought fresh eyes and new ideas. She opened The Laundromutt, a self-service dog wash and grooming salon, on the concept that washing your own dog should be easy and fun. She believes that your dog should always be in the most educated hands, and in the cleanest and calmest environment possible. Corina is a college biology instructor and is currently in graduate school for Biotechnology.
Jessica Uzzetta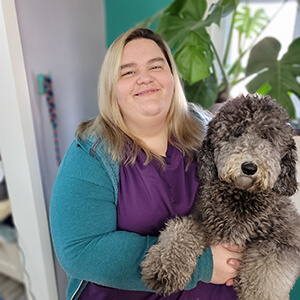 Jessica Uzzetta is a Nationally Certified Master Groomer with a passion for continuing education and bringing groomers together to better the industry as a whole. She has been competing in grooming competitions since 2012 and earned multiple first place and a Best in Show award, quickly reaching the highest level in three short years. She is a single mother of two beautiful girls who owns and operates two upscale pet salons and mobile grooming businesses in Wentzville, MO. She is passionate about her Poodles in showing, breeding, rescue and education. In addition to grooming, Jessica has also been an active Veterinary Technician for almost 20 years. Her passion for animals and education to her clients, peers and the public are shown every day.